eCommerce Website Development Company in Pune
Celestiq Datatech is the best eCommerce website development company in Pune, India. We provide winning eCommerce solutions and consulting that includes an excellent eCommerce website and a digital marketing plan.
Our standard eCommerce website development is powered by Shopify, Magento, WooCommerce & Open Cart. We also offer custom eCommerce websites built in powerful frameworks like Angular, Laravel, CodeIgniter, etc.
Our eCommerce websites have helped our clients garner over $16m in sales during 2020 – 2021.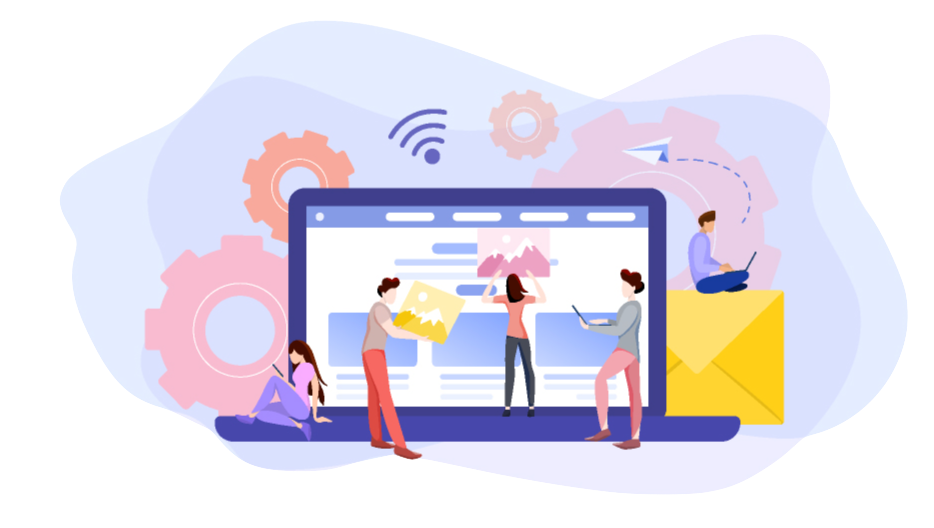 B2B & B2C eCommerce Website Development
Sales our usually classified in 2 broad business models – B2C & B2B. B2C business model focuses more on selling to end consumer. The sales in B2B model on the other hand happen between businesses.
Our eCommerce website development strategy is primarily built around your business model. This helps in developing an eCommerce platform that appeals to relevant customer mindset.
Single/Multi Vendor eCommerce
A single vendor eCommerce website is needed when there is only one seller selling to multiple customers. A single vendor can be anyone like an owner of a small boutique to big brands retailing their products.
A multi-vendor eCommerce website is like a marketplace wherein businesses of all sizes register to sell their products. eCommerce websites like Flipkart and Amazon are good examples of multi-vendor eCommerce websites.
Fast Loading eCommerce Website
A website's loading time is a an important factor of the overall user experience. That being said, an average attention time of an eCommerce website visitor is ~6 seconds. It means that the website has less than 6 seconds to load & grab the attention of a visitor.
We at Celestiq, develop eCommerce websites optimized to load blazing fast on any device. Our typical development approach focuses on delivering the most important components first and everything else on-demand.
Responsive, Modern & Intuitive UI/UX
Intuitive UI/UX is of paramount importance for eCommerce success. The idea is to let the visitors place orders in minimum number of clicks.
We develop eCommerce websites with responsive layout that look pixel perfect on desktops, laptops and mobile devices.
Effortless Order Management
Our simple order management interface allows the backend users to process orders without any hassles. A customizable & systematic process has been developed to improve efficiency in every step of order fulfilment.
Activities like processing, packaging, shipping & invoicing are managed using a unified interface.
Shipping & Tracking
Our eCommerce website development is integrated with over 20 national and international shipping partners. Get shipping rates from multiple partners in realtime. Furthermore, customers are able to track their shipment without leaving the website.
Some of the popular shipping partners include Blue Dart, Delhivery, FedEx, UPS, Shiprocket etc.,
Payment Processing
We offer integrations with multiple payment gateways to accept online payments. The order payments can be accepted via Netbanking, Debit Cards, Credit Cards, UPI, and wallets like PayTM, MobiKwik.
Payments from apps like Google Pay, PhonePe, etc. are supported.
Invoicing & Accounting
Invoicing and accounting comes built-in with our eCommerce development. Invoices are generated and sent automatically after payment confirmation.
We also offer integrations with third-party accounting systems like Zoho Books, Quickbooks, etc.
Returns & Customer Support
A great customer support experience is the key element in building trust amongst the customers. We provide a focused customer support module in our eCommerce website development.
Use the built-in ticketing system to handle customer requests for returns, refunds and shipment tracking. Furthermore, the Knowledgebase & live chat features are also available for enhanced customer support.
Stock Management
Efficient stock management in eCommerce contributes greatly towards higher customer satisfaction. Prompt stock upkeep reduces the overall time required for order fulfilment.
Stay up-to-date with your stock using smart inventory planning in multiple warehouses. Get automatic notifications about depleting stock.
Analytics & Integrations
We offer numerous integrations with our eCommerce platform that can serve purposes like Analytics, Marketing, Security, etc.
Integrations with Google Analytics, Facebook Pixel, Google Ads, CleverTap, MoEngage, etc. are provided out of box.
eCommerce Website Features
30+ versatile features tailored to your eCommerce needs.
The Best eCommerce Website Development Company In Pune
The best eCommerce website development company is the one that provides comprehensive eCommerce solution. Celestiq Datatech Pvt. Ltd. is a company located in Pune, India that has helped dozens of clients achieve eCommerce success.
We understand that winning at eCommerce takes a lot more than a pretty website. Therefore, we focus on developing eCommerce websites and mobile apps using proven strategies. Our extensive experience in the domain help our clients avoid most common pitfalls.